Start of main content
Flea market
Highlands is one of the largest centres on the North Shore to help us all recycle and reuse. Yes, the annual Highlands Flea Market is legendary, and for good reason. It's where you'll find low-cost household items and clothing for the entire community. Great bargains and great fun!
Have some things you'd like to donate?
Donations of items that are clean, undamaged, and in working order are accepted on Saturday mornings at Highlands Church south parking lot from 10 am to noon.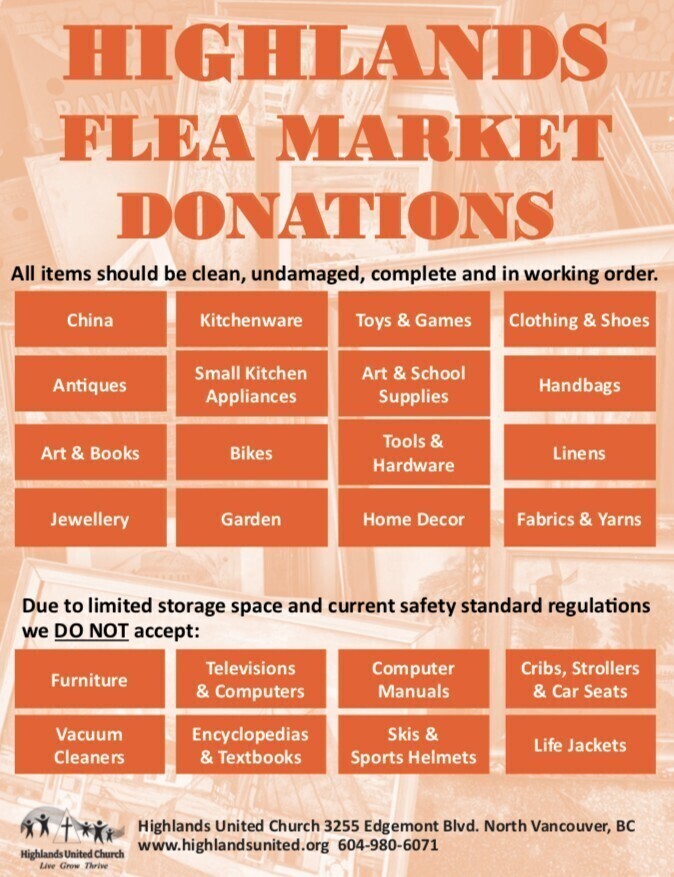 The next Giant Flea Market is set for October 15, 2022
from 9 am to 2 pm
Interested in lending a hand through the year?
The flea market is also a chance for you to get involved at Highlands, make new friends, and make a difference. There is an ongoing opportunity to help sort donations on Tuesday mornings, any time between 8:45 and 11:15 am, meet people, and enjoy a chat and a morning coffee.
To help with weekly sorting for the Flea Market, contact Chris Robertson.
To help with the springtime Antiques and Collectibles Sale, get in touch with Susan Hughes.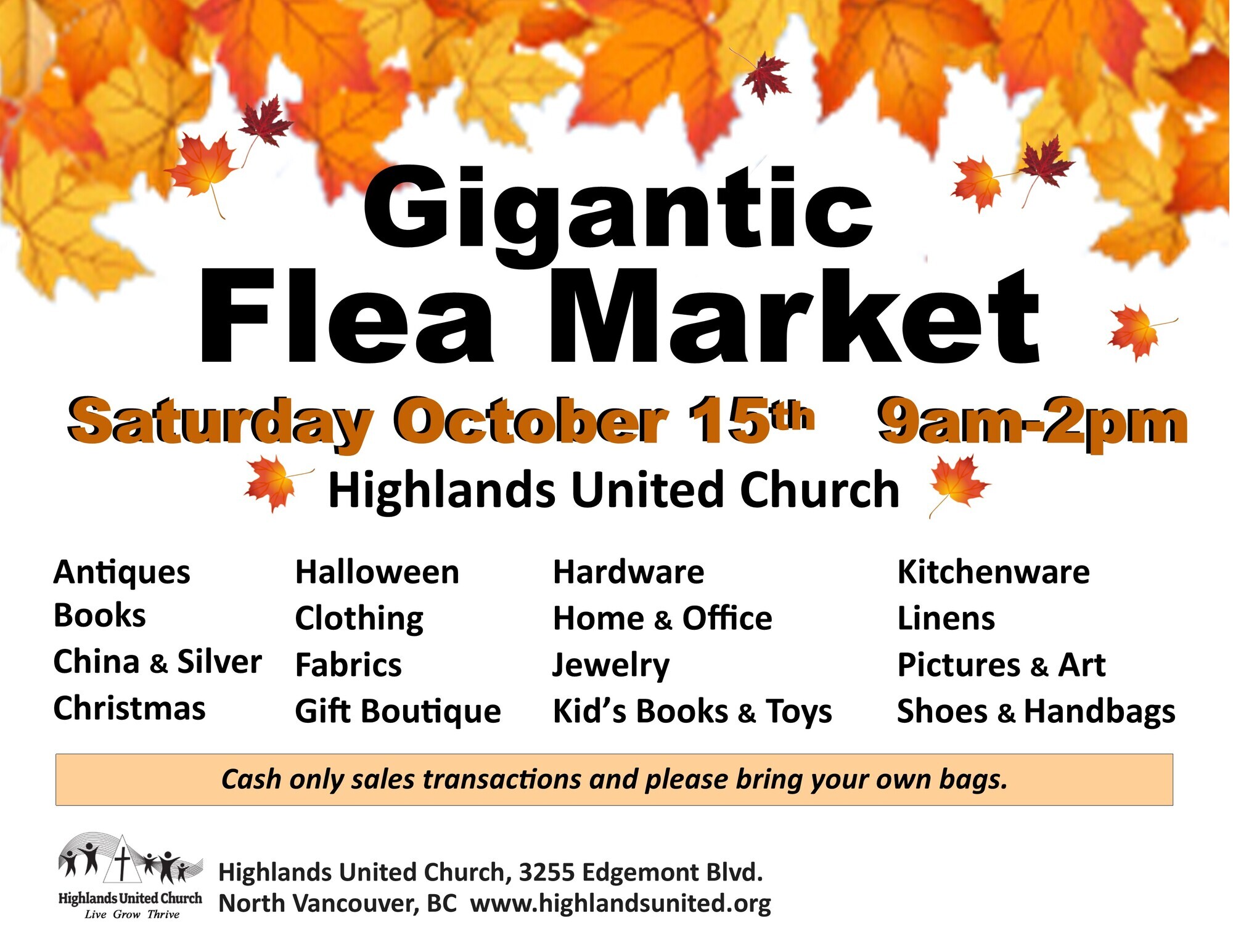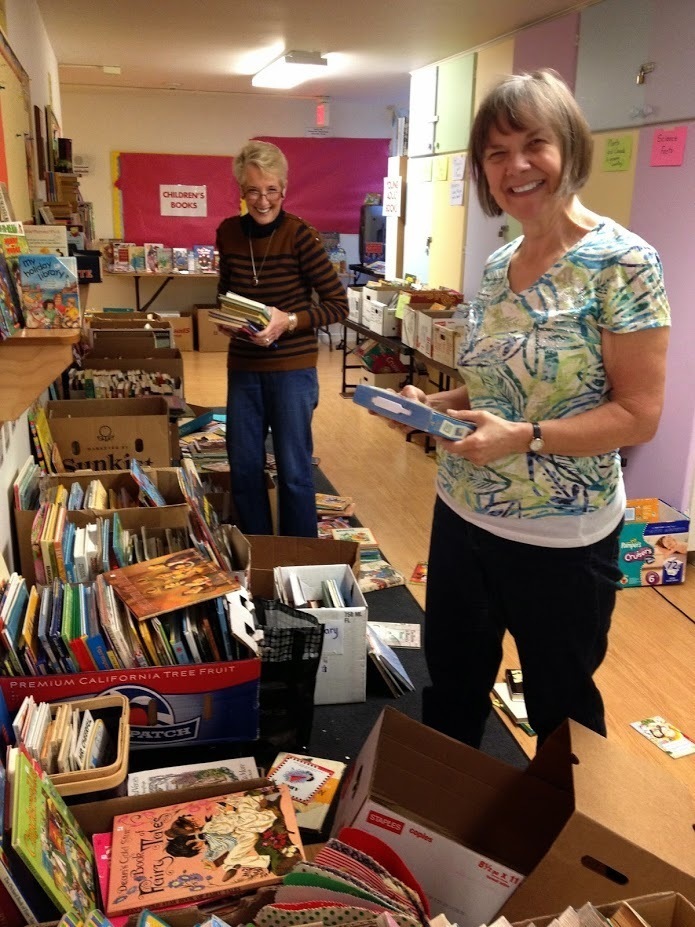 Thinking about participating in the Flea Market on October 15?
Many hands make light work. The Flea Market is one of Highlands' largest events and we need lots of hands and giving hearts to make it a success. To assist with set-up, clean-up or to work in one of the many departments, keep an eye out in the fall for requests for volunteers in our Weekly Highlights.
Making a difference in the community
As items are donated throughout the year, Highlands often responds to the needs of other organizations for specific items: