Start of main content
Children, youth & families
Let the children come to me and do not hold them back. For to them belongs the Kingdom of God.
Matthew 19:14
Highlands is a genuinely intergenerational community in which children are not just the future. They are the present.
At Highlands we want to create a space where young people:
are welcomed and accepted for who they are
are encouraged to discover and use their gifts and talents
feel free to ask questions
have a chance to experience wonder and awe
have an experience of God that helps them know themselves as loved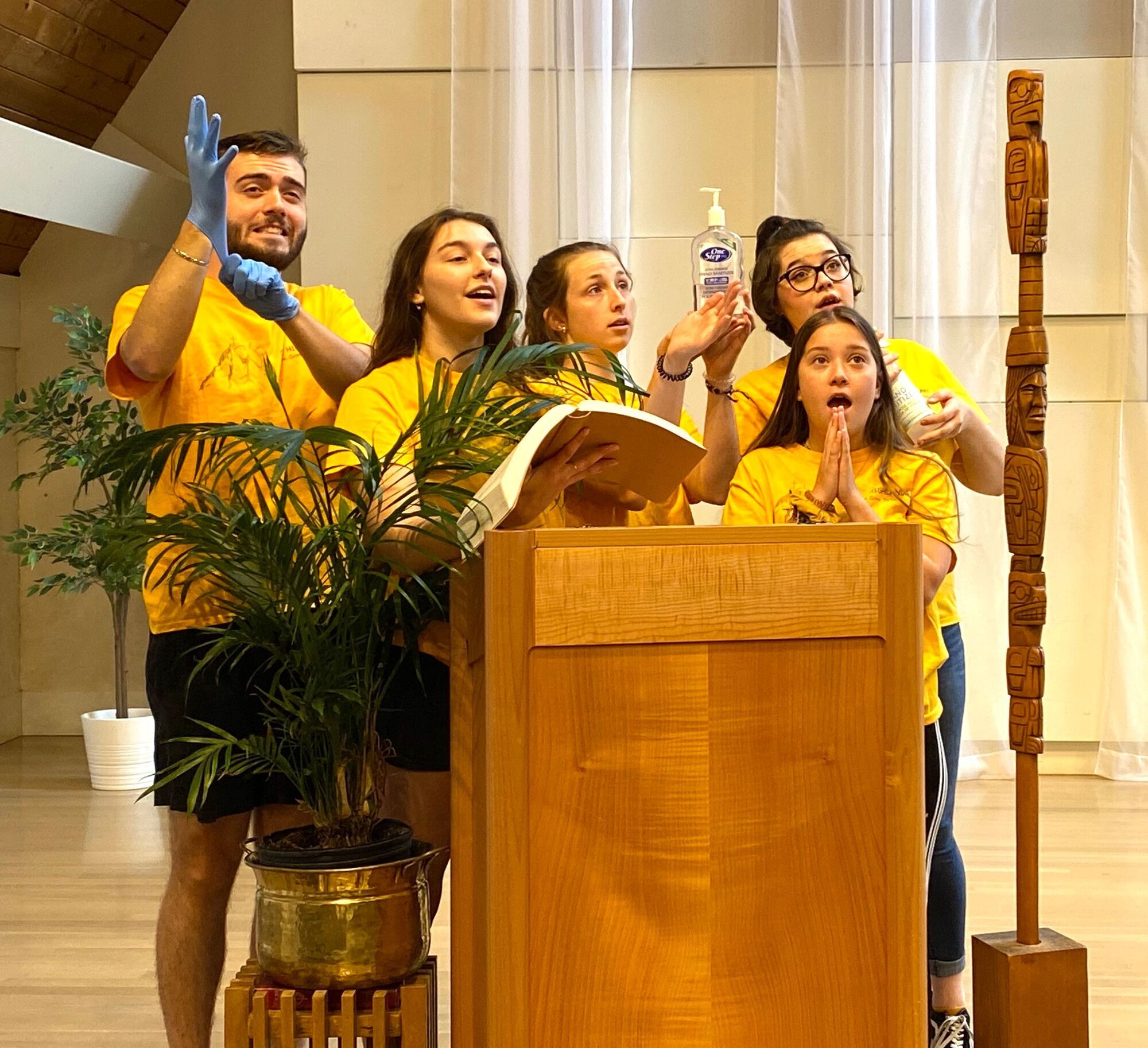 Youth (grades 4 to 12)
Led by committed, caring and skilled adult leaders, youth find Highlands is a place to build friendships, grow in faith, develop leadership skills, and have fun! Activities include special events, community outings, hanging out in the dedicated youth space, retreats, discovery trips, and opportunities to serve and grow — all in the context of a safe and caring community. To be added to the Youth email distribution list and to find out more, contact Grace Owens.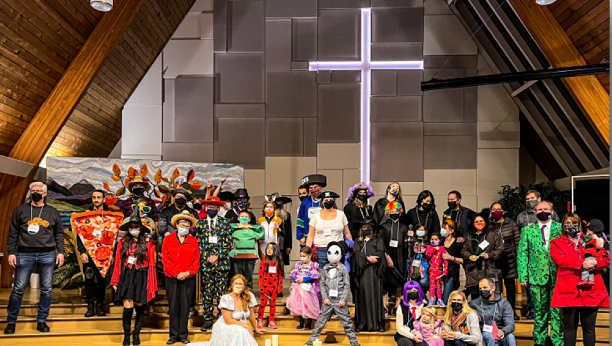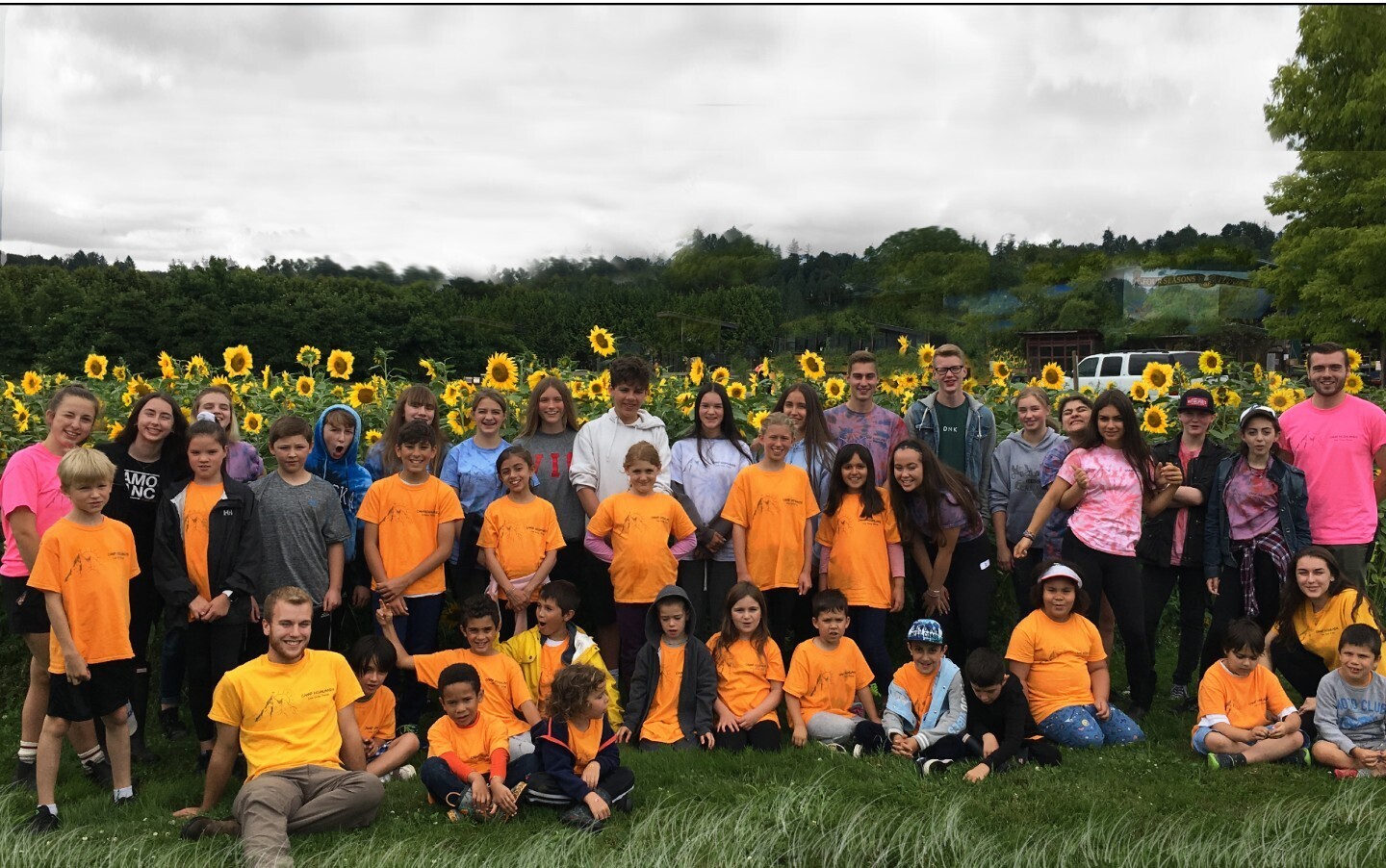 Summer camps
In July and August every year, Highlands offers several week-long camps – music camps, environmental camps, crafts and fun camps –open to all children and youth whether they're part of Highlands or not. Watch the Weekly Highlights in the spring for details.
Parents and families
Highlands loves kids! In worship you'll find a space for families with young children right near the front of the sanctuary, with some quiet activities. This way, children can see everything that's happening up front and feel included as part of the worshipping community. Parents or grandparents are invited to be with their young ones.
Activity bags with crayons, felts, and colouring sheets are available at each entrance. We welcome children and youth to serve as greeters, candle lighters, and readers. And we have two excellent children/youth choirs that offer music in worship. Please let Allie Keir know if you're interested in ministering in this way.
Watch the Weekly Highlights newsletter for details on future parenting workshops planned for the future, including PJs and Pancakes, parenting workshops, and seasonal celebrations. To be added to the Families email distribution list, call Allie Keir at 604-980-6071 or send Allie a note.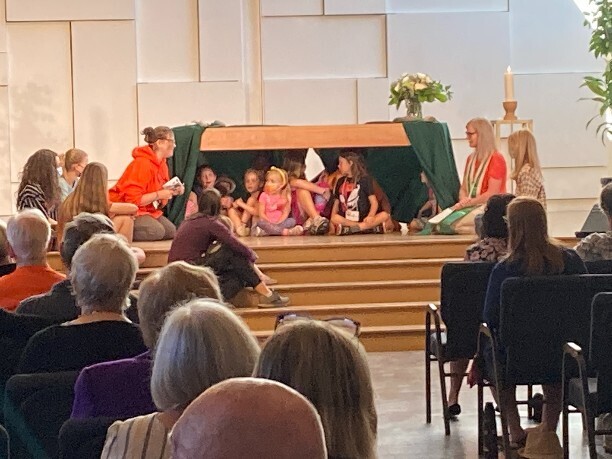 Nursery (0 to 3 years)
A beautifully equipped nursery space is available for our tiniest members. Supervised during the school year by a caring ECE qualified adult, babies and toddlers are welcome in the nursery while their parents are worshipping in the sanctuary. When the nursery is not supervised, it's a great space for parents and their little ones during a service, and a speaker allows them to hear what's being said in worship.