Start of main content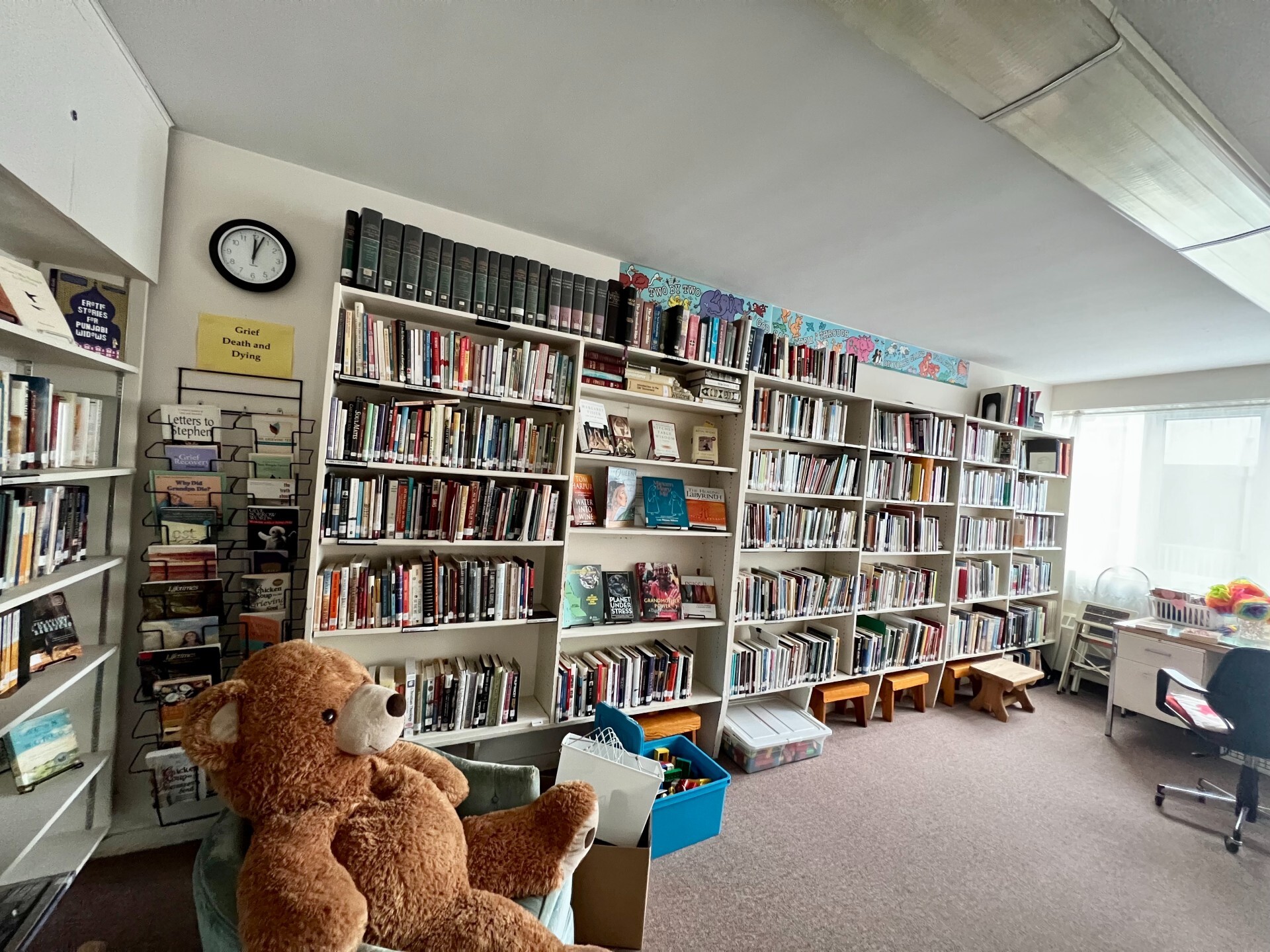 The library at Highlands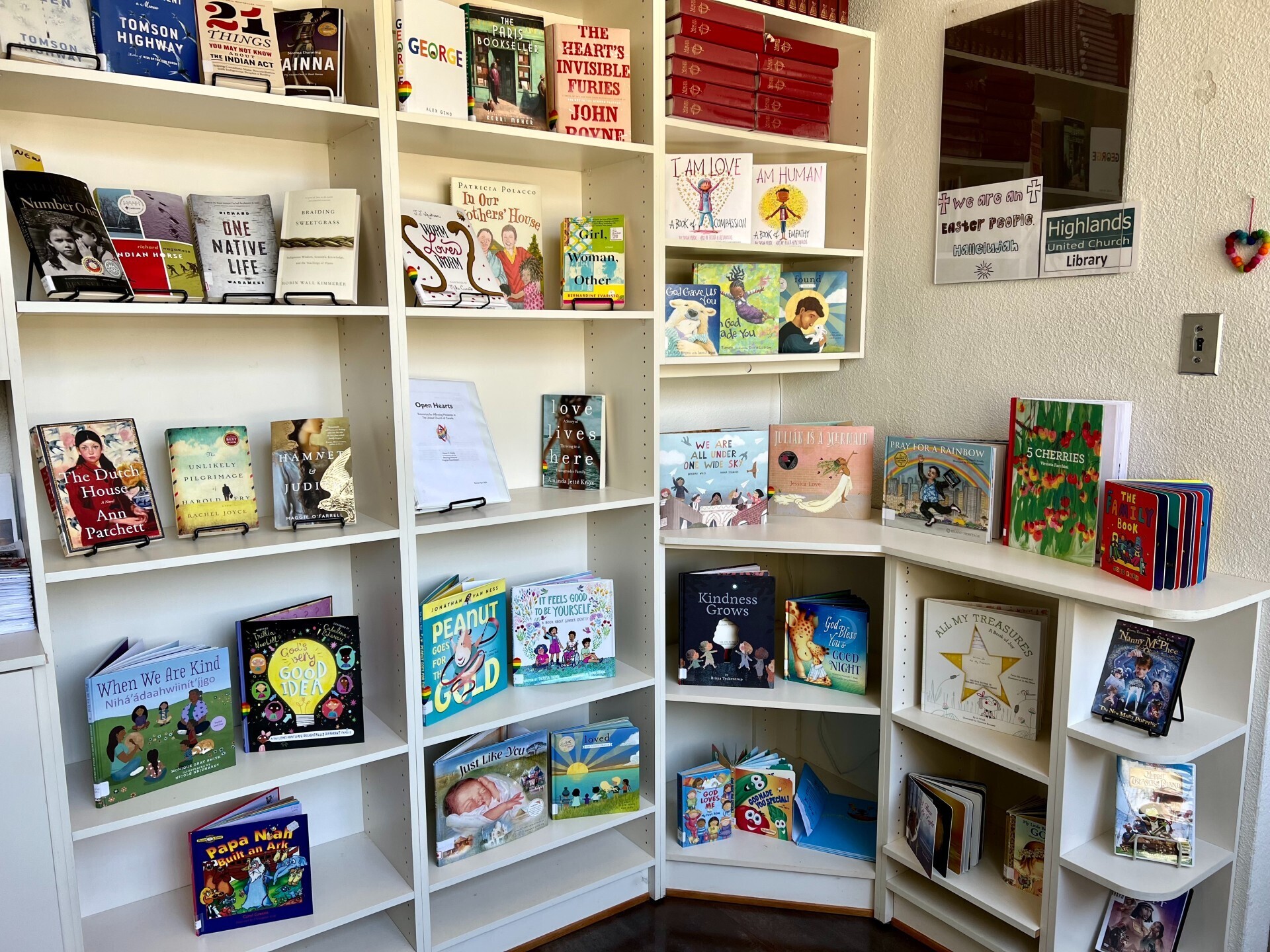 Looking for a book to introduce your grandkids to the idea of God? Want to know more about current spiritual thinking? Curious about what you can do about climate change? LGBTQ+ books for all ages? Thoughts on prayer or meditation? Christmas picture books that go beyond Santa and his reindeer?
Highlands United offers a professionally curated, up-to-date library that's open for you to borrow from any time the church is open. And on Sunday mornings, the library is often staffed with volunteers before the worship service. Come browse and take advantage of these carefully chosen spiritual resources.
Here are some suggestions from our recent additions, both fiction and non-fiction.
For seniors
The Gift of Years: Growing Older Gracefully
Author Joan Chittister reflects on many aspects of aging, not just the concerns and struggles but also the surprises and the joys. She suggests that becoming aware of our profound purpose is the gift of these years. The author is executive director of Benetvision, a centre for contemporary spirituality and co-chair of the Global Peace Initiative of Women.
Find this book on the shelves at 200.8 CHI.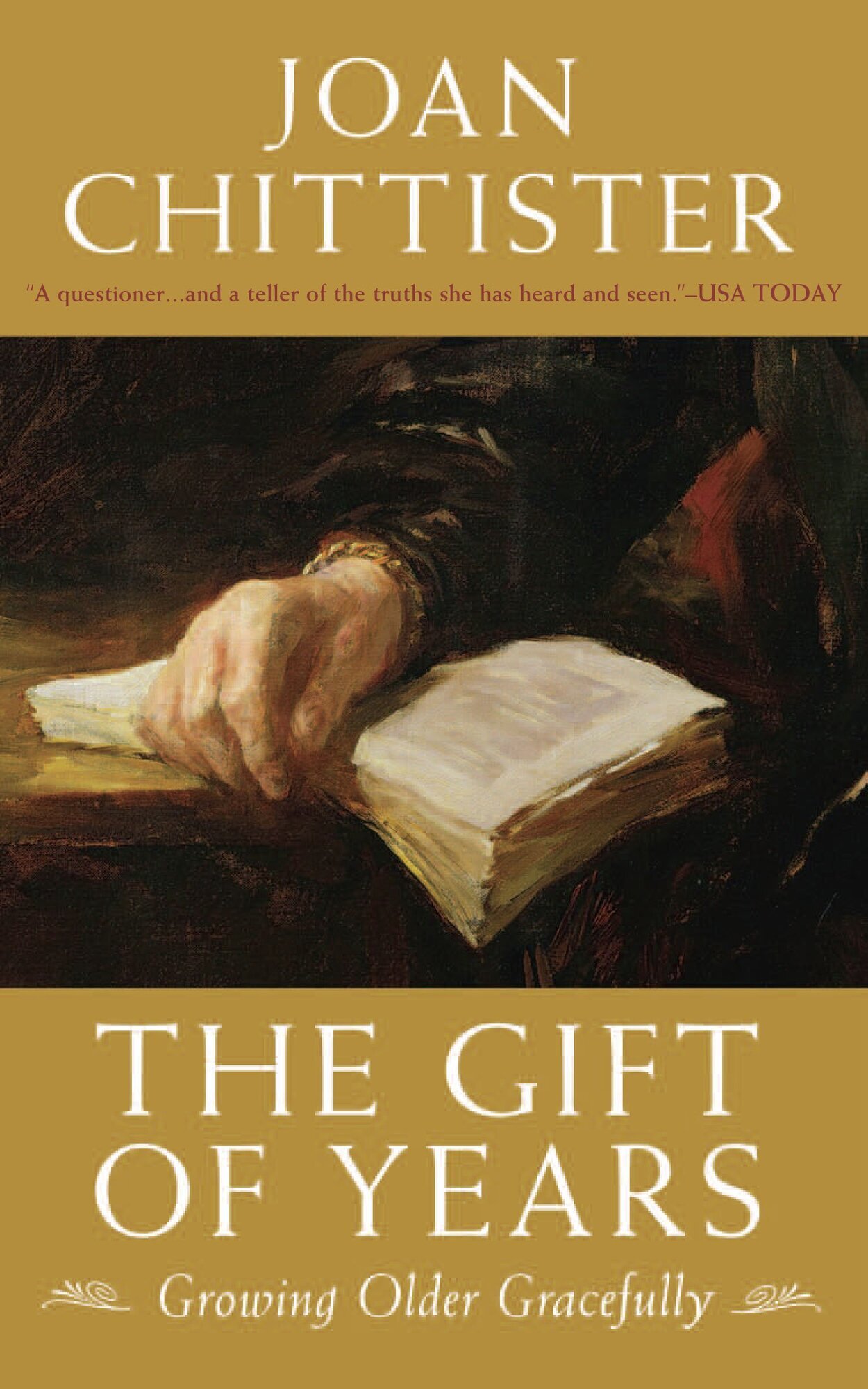 Aging as a Spiritual Practice: A Contemplative Guide to Growing Older and Wiser
Author Lewis Richmond is a Zen Buddhist priest and meditation teacher. Thoughtful, truthful, and loving, he presents guided meditations and contemplative reflections that show how we can change our understanding of life's essential problems and enjoy the process.
Find this book on the shelves at 294.3 RIC.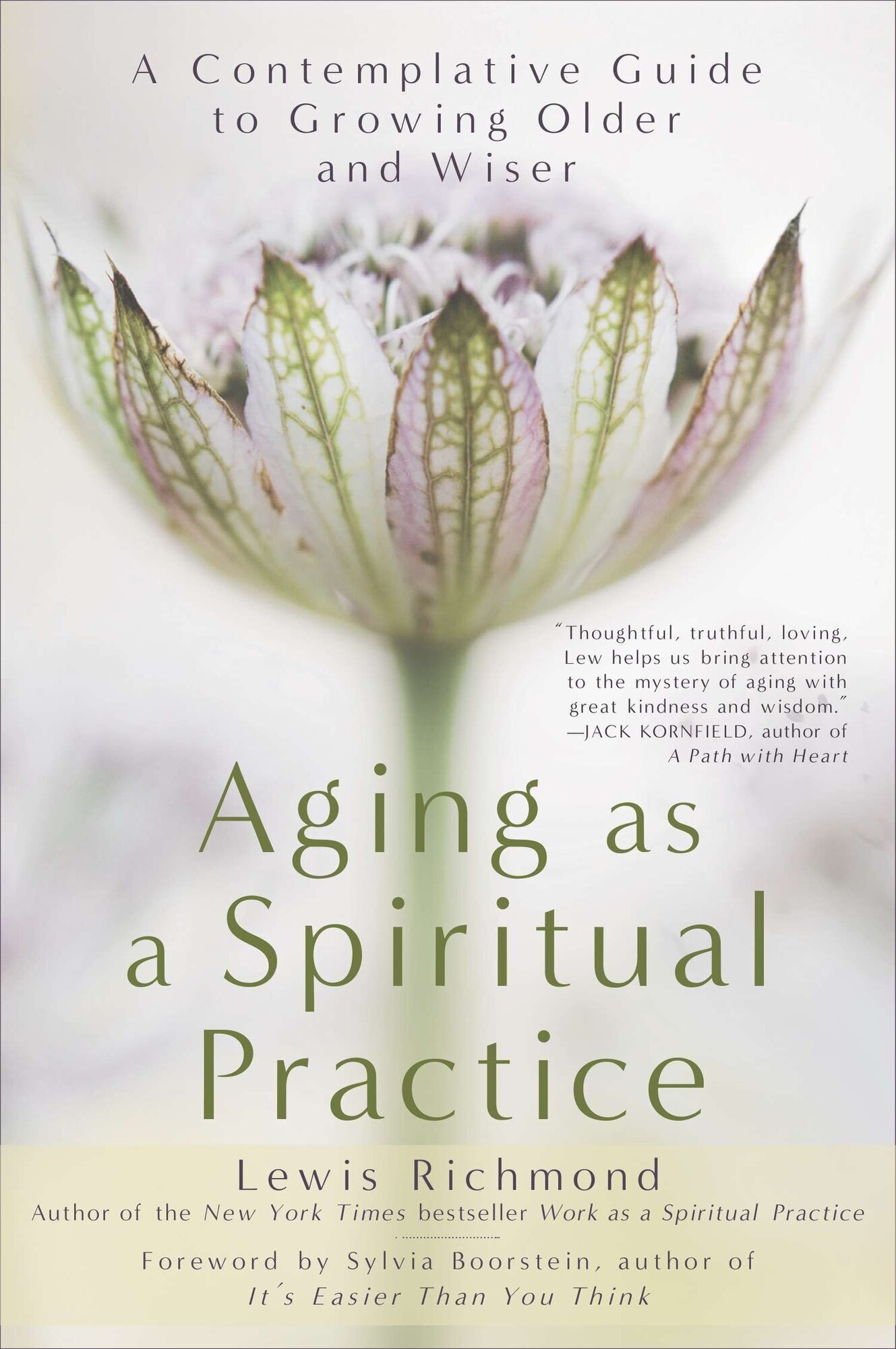 For kids
Be You!
Be You! celebrates "you," and encourages young readers to be curious, adventurous, patient, brave and, most importantly, stay true to "you." Author Peter Reynolds is a renowned author and illustrator of picture books for all ages. He's the co-founder of Fable Vision, a social change agency to help create stories that matter.
Find this picture book at J FIC REY.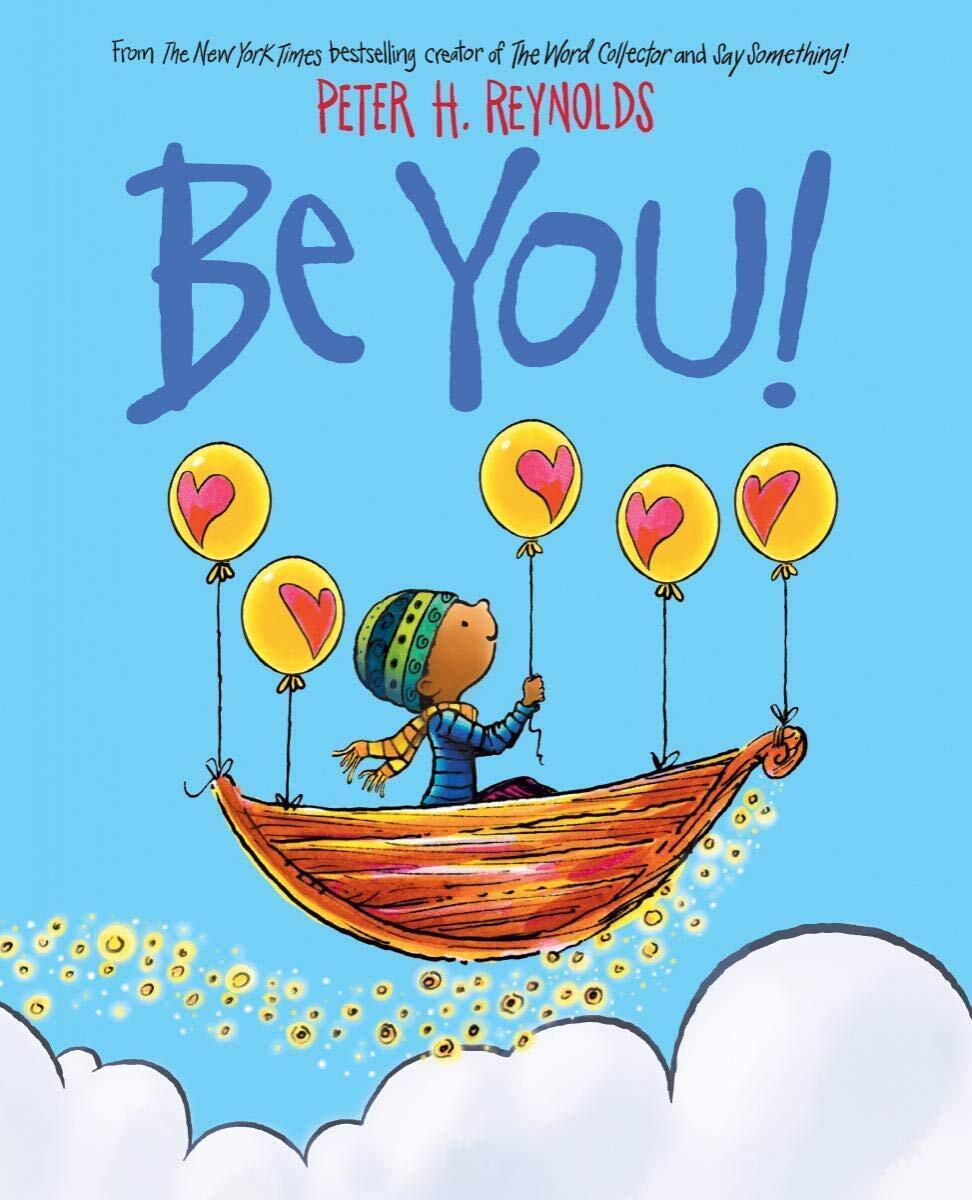 When We Are Kind [Niha'adaahwiinit'jjo]
Written in both English and Dene, this beautiful picture book by Monique Gray Smith and illustrator Nicole Neidhardt invites readers both young and old to be mindful that when we are kind, we remember we are all related.
Find this title at J FIC SMI or on display at the entrance to the library.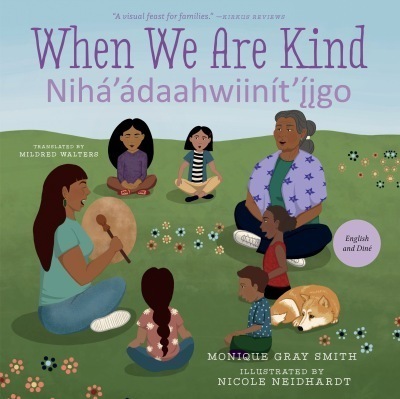 I Am Love: A Book of Compassion
Author Susan Verde and illustrator Peter Reynolds celebrate compassion, self-care, kindness, and love in this picture book and suggest that we let our hearts lead the way.
Find this title at J FIC VER.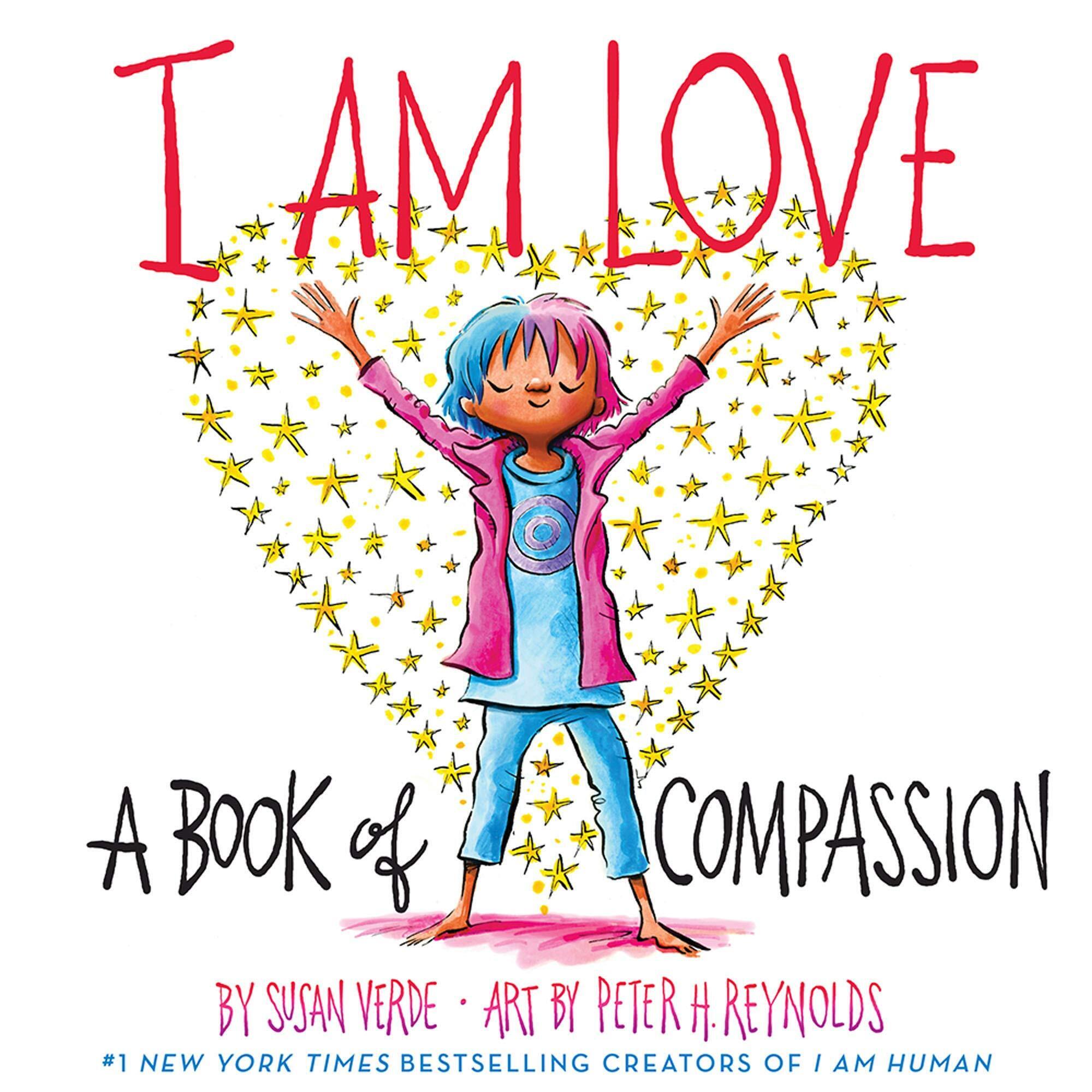 From the affirming collection
Love Lives Here: A Story of Thriving in a Transgender Family
This inspirational biography by Amanda Jette-Knox details the courage of accepting and embracing two trans people in a family – a family who shows what's possible when you "lead with love."
Find this book on the shelves at 306.8 JET.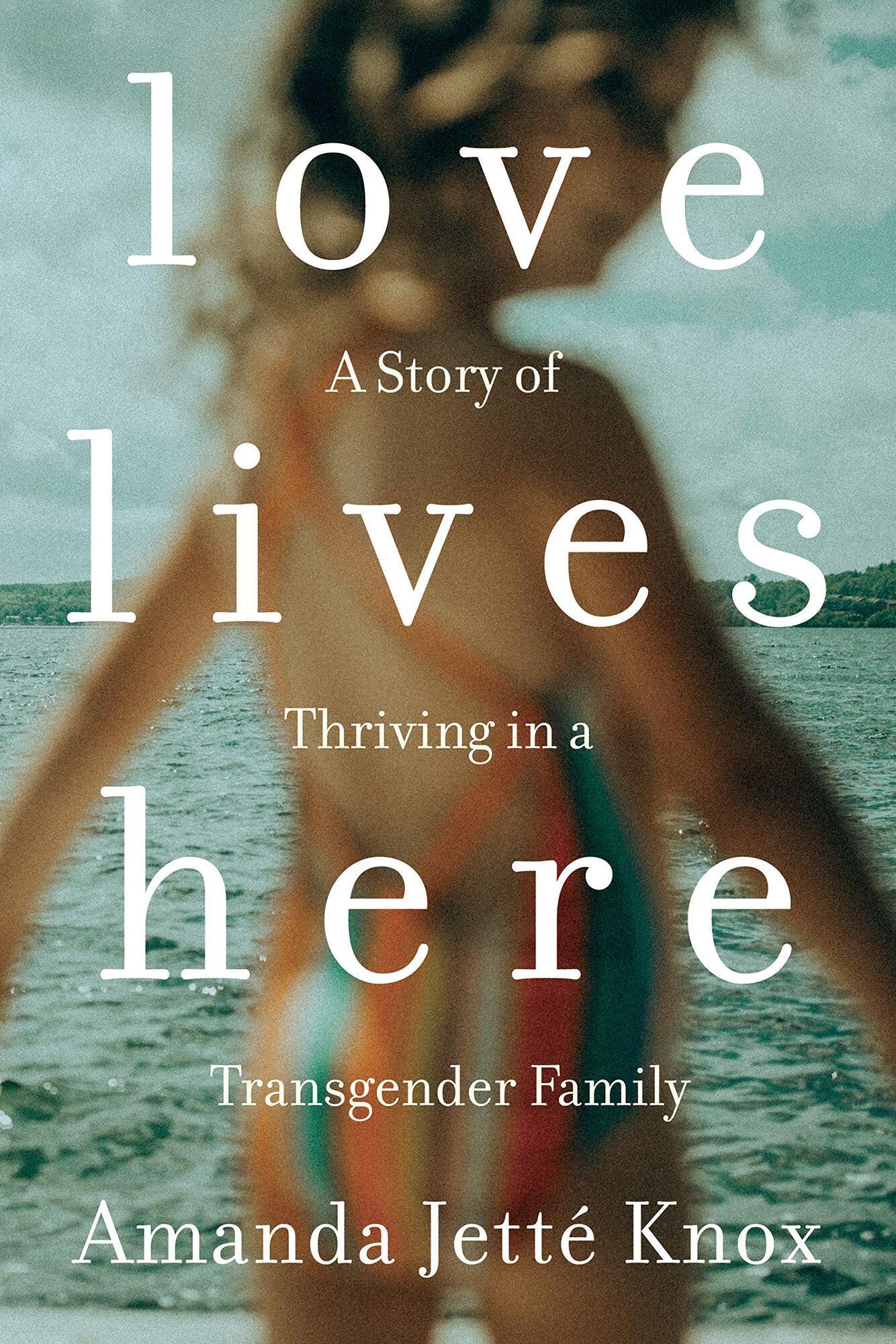 Julian is a Mermaid
In this award-winning debut picture book, author and illustrator Jessica Love invites readers to practice self-love and celebrate individuality.
Find this book on the shelves at JFIC LOV.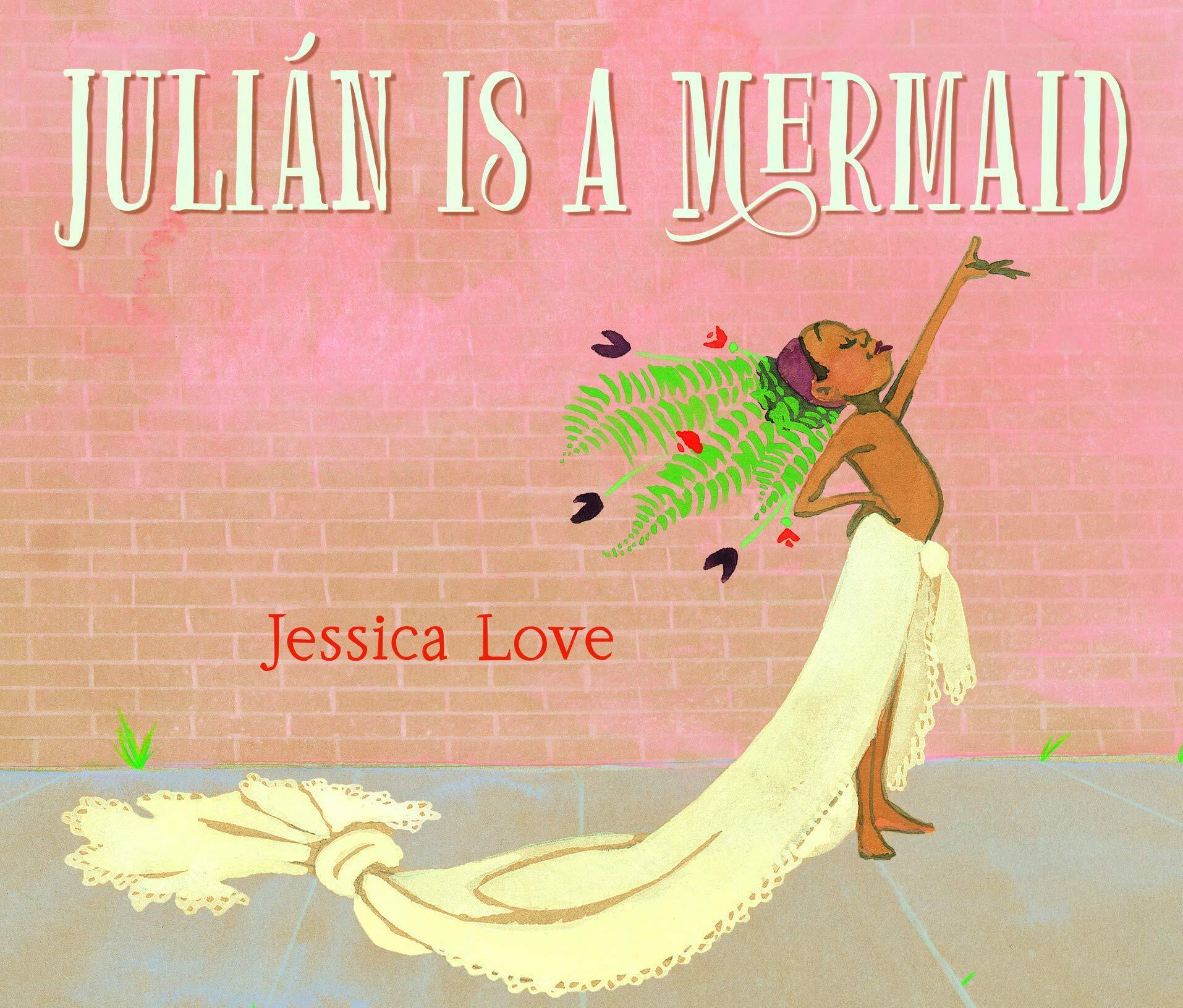 From the truth and reconciliation collection
Braiding Sweetgrass: Indigenous Wisdom, Scientific Knowledge, and the Teachings of Plants
Robin Wall Kimmerer is a mother, scientist, professor, and enrolled member of the Citizen Potawatomi Nation. She teaches environmental biology and is the founder and director of the Centre for Native Peoples and the Environment. In this collection of essays, she weaves together Indian philosophy with human ecology and human-plant relationships. She brings readers into conversation with the natural world and helps readers listen to what the universe is saying.
Find this book on the shelves at 305.5 KIM.
Tainna: The Unseen Ones
Governor General Award winner Dr. Norma Dunning is a writer, scholar, researcher, professor, and grandmother. In these touching short stories that centre on modern day Inuk experiences, Dunning draws on lived experience and cultural memory. Her resilient characters use their sense of humour, artistic talent, and spirituality for survival.
Find this book on the shelves at FIC DUN.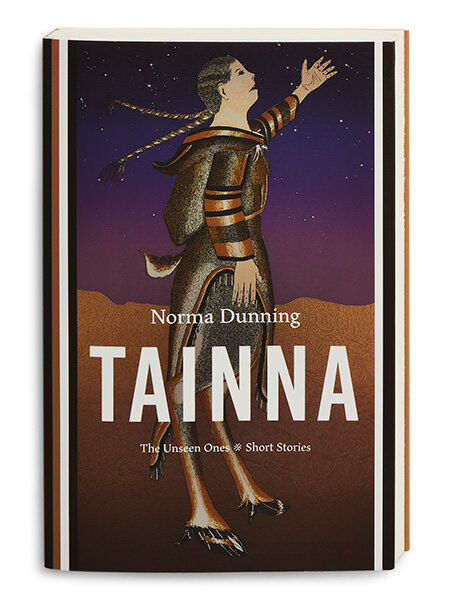 From the mystics collection
Etty Hillesum: A Life Transformed
Patrick Woodhouse is an Anglican priest as well as a writer. In this memoir of Etty Hillesum, a young Dutch Jewish student living in enemy-occupied Amsterdam in 1941, Woodhouse explores the growth of Etty's spirituality as the horrific circumstances of war unfold. He shows us what Etty's profound reflections on the roots of violence and the nature of evil can teach us today.
Find this title on the shelves at 940.53 WOO.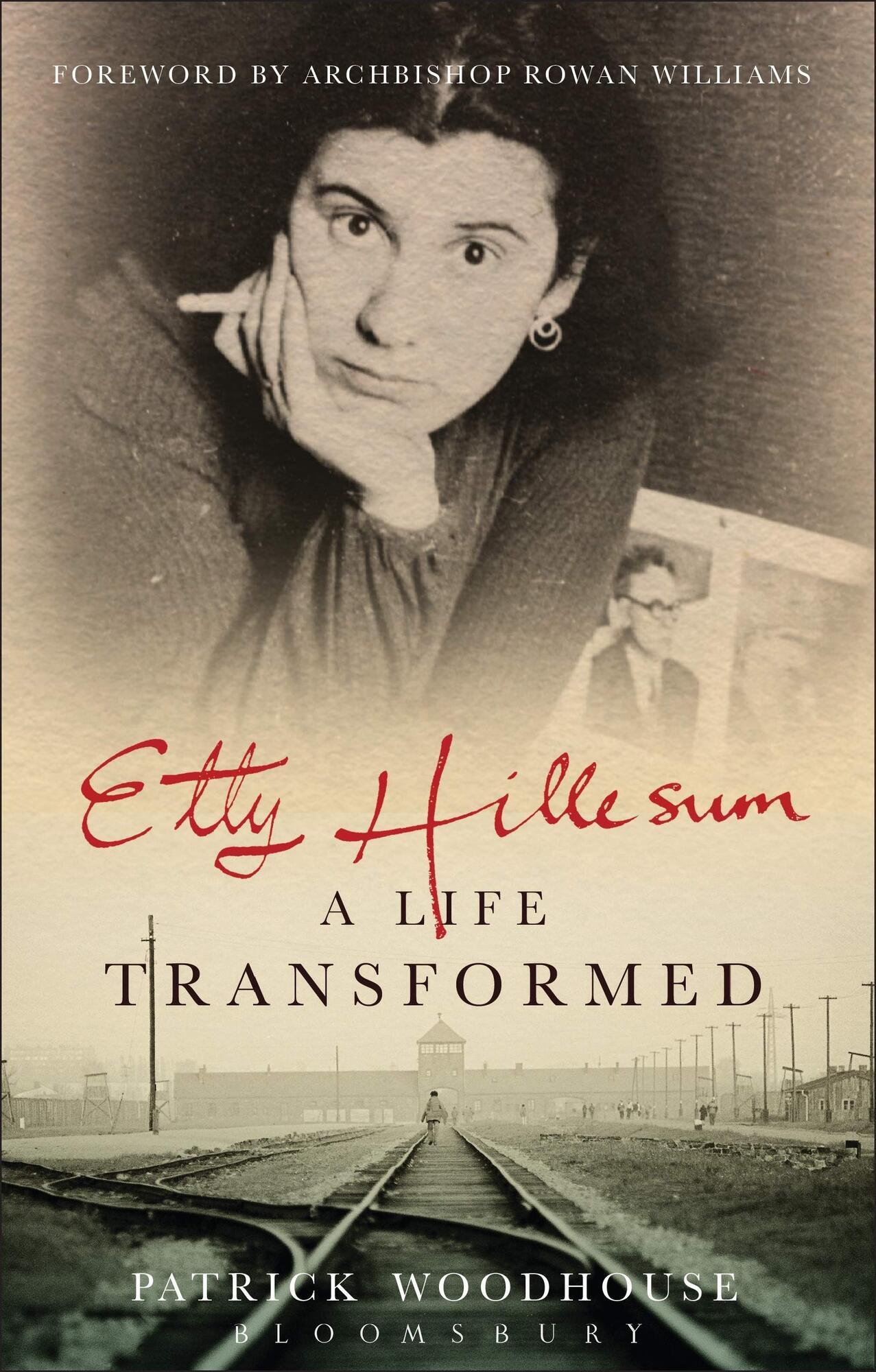 Revelations
One reviewer wrote, this is "historical fiction at its best."
Revelations is the fictionalized story of historical figure Margery Kempe, who was born in England in 1413. She daringly traveled the pilgrim road, sharing Julian of Norwich's secret book about her mystical visions. Author Mary Sharratt skilfully brings together these two inspiring medieval women with relevance for modern readers.
Find this book on the shelves at FIC SHA.