Start of main content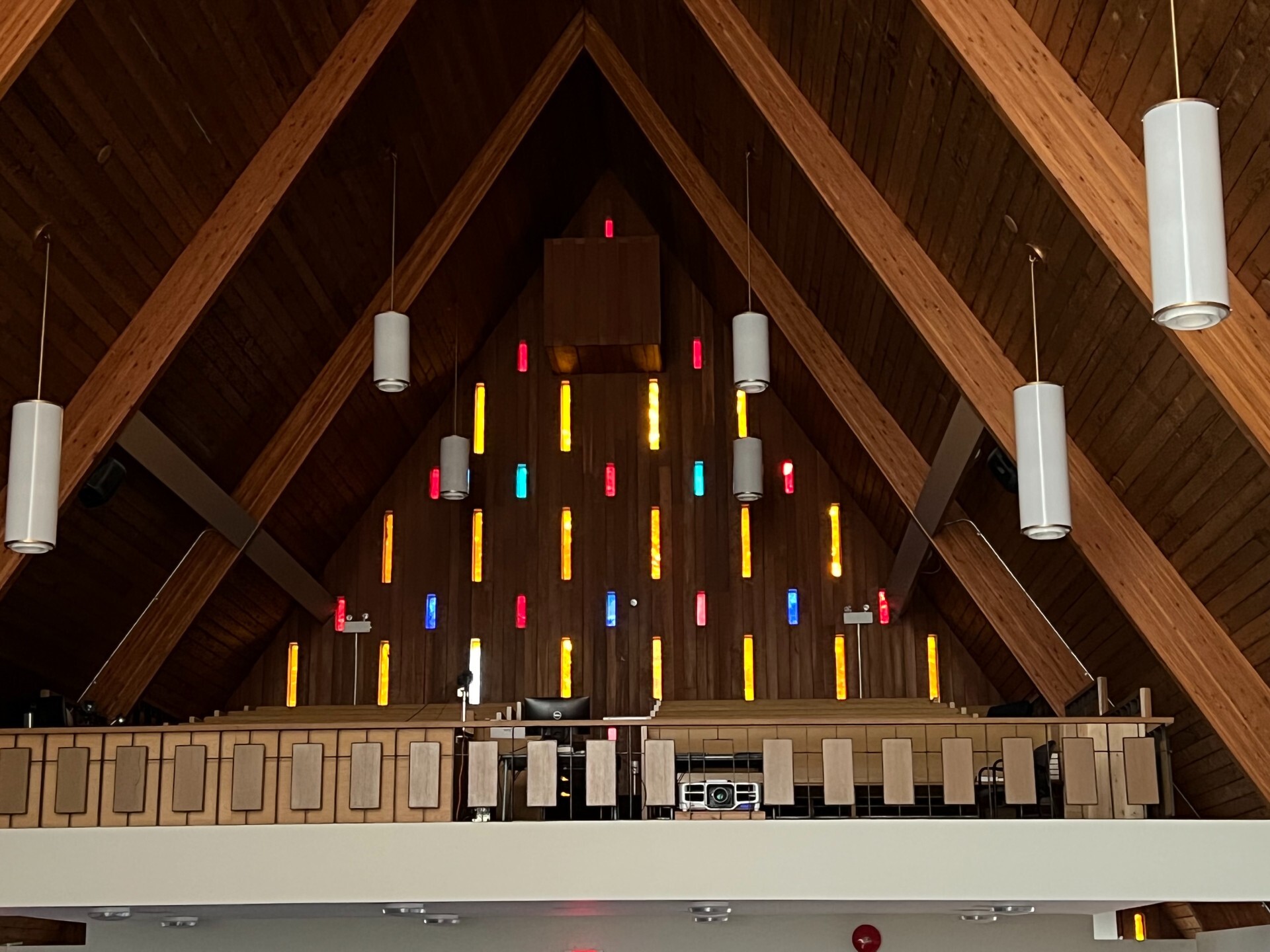 Outreach and Social Justice
Trusting in God, we want to be people who scatter:
To live out faith in action,
To seek peace, justice and healing.
from the Highlands United vision statement
Global Connections
Highlands' global partners have grown based on relationships of mutuality, respect, and friendship.
Artesana Collective
The Artesana Collective provides incarcerated women in Guatemala legal and medical accompaniment, facilitates family visits and programs for their children, and provides accompaniment for women immediately after their release. Artesana also carries out surveys of the needs of the female prisoner population in Guatemala and trains prison authorities in their obligations and responsibilities towards this vulnerable population under the international treaties that the Guatemalan state has ratified.
At the end of 2022 Artesana was recognized for its work by Guatemalan newspaper Prensa Libre. Here's the news article announcing the award and describing Artesana's work.
The Artesana Collective is helping Carmela to begin a new life, after a court ruled that killing her husband was an act of self-defence.
Help Artesana to help Carmela and others like her! Read more of Carmela's story HERE.
Donating to the Artesana Collective:
You will need to make a donation to CoDevelopment Canada (CoDev), a Non-Governmental Organization based in Vancouver with a long history of connection to Central America. (Because, by Canada Revenue Agency rules, Highlands cannot send donations to Artesana and issue tax receipts.) More information about this organization can be found at www.codev.org . CoDev will issue you a tax receipt.
Online donations: use this link: https://www.canadahelps.org/en/dn/47013 Find more information on donating HERE. Be sure to write Artesana in the space "Write a private message to us".
Cheques can be made to CoDev Canada with Artesana in the memo line. Address is 2747 Hastings Street East, Vancouver, B.C. V5K 1Z8.
Contact Sharon Yetman for more information about Highlands' Guatemalan connections.
Mission and Service Fund
The United Church of Canada's Mission and Service Fund is supported by Highlands, along with most United Church congregations across Canada. The pooled funds support global and Canadian missions with a scope that could not be attained if we acted alone.
United, our contribution to peace, justice, and healing in the world is remarkable.
Here's an example of the difference we can make together through the Mission and Service Fund.
Refugee Sponsorship
For the last 43 years, the Highlands Church community has welcomed refugees from 10 different countries, at times co-sponsoring with other churches and families to bring vulnerable people and families to Canada, and help them to settle into a new life here. In the last 10 years that has included individuals and families from Ethiopia, Syria, and Iran.
Funds are raised, settlement plans are created, housing is procured, people are met at the airport, a vast array of official and practical details are attended to, and the joyful and challenging process of hosting and integrating people into life here begins. Formal sponsorships last for a year, but relationships may continue for a lifetime.
To find out more, visit the Refugee Program page.
Local Connections
Highlands partners with community ministries and organizations like Capilano Community Services, the First United Church Community Ministry, WISH–for street involved sex trade workers, Camp Fircom, Shelter to Home and Saturday Lunches. These partnerships can range from simple financial support to full sponsorship of the ministry. A small group meets monthly to assess needs, strategize on social change, and allocate funds.
First United Church Community Ministry
First United Church Community Ministry Is on the frontlines in the Downtown East Side. They operate from a harm reduction perspective to meet their community's needs and provide essential services, connection, and healing. They provide essential services to meet the most basic human needs like food, shelter, clothing, and saving lives by reversing overdoses and providing harm reduction supplies. Community connection is vitally important. Part of their work is making sure people don't fall through the cracks by helping them stay connected to their loved ones, important services, and to justice. Through their ministry they foster healing and nurture social and psychological needs like belonging, love, and self-esteem through spiritual care.
Highlands has supported First United for many years with volunteer and financial support. Please help us to continue this support so that we may bring joy, hope, and love to many desperate people especially during this Advent season.
Shelter to Home
This outreach project of Highlands United Church provides furniture and household items at no cost to people living on the North Shore who are transitioning from homelessness to independent living. Shelter to Home also helps those living on an extremely limited income and faced with life-altering circumstances that leave them without a place to live. We gratefully accept furniture donations from residents of North Vancouver and West Vancouver.
This volunteer-run project is supported by the staff and congregation of Highlands United Church and by many generous donors. Visit the Shelter to Home website to learn more about this ministry and to find out what donations are accepted.
To donate furniture and household items in good condition, call 778-331-8465 or write to them here.
Saturday Lunches
Every Saturday at 1 pm a healthy, abundant meal is served out of the North Shore Neighbourhood House, at 2nd Street and St. Georges Avenue in Lower Lonsdale, North Vancouver. A hard-working group of volunteers cooks and serves lunch for 50 to 100 people every week, year-round.
You can help the Saturday Lunch program by preparing or serving meals.
If you want to help, contact Kumu Navaratnam.