Start of main content
Thrift Store
Highlands is one of the largest centres on the North Shore focused on recycling and reusing household goods We are in the process of transitioning away from our annual Flea Market sale to opening a permanent Thrift store in 2024 in the Lower Floor of the church.
While this is in progress, we will be offering occasional pop-up Thrift Sales throughout the year. As always, you will find amazing bargains and good quality clothing for the whole family at our sales. Sale announcements will appear on Highlands home page and in our Friday Highlights email.
Our next pop-up sale will be part of our Advent Festival on November 24th (6-9pm) and 25th (10am-3pm). The Thrift and Gift Sale will feature Christmas decor and holiday gift giving.
Have some things you'd like to donate?
Donations of items that are clean, undamaged, and in working order are accepted on Saturday mornings at Highlands Church south parking lot from 10 am to noon.
Drop off will be closed November 20th to January 5th, 2024 for Christmas Break. Please do not leave anything in the drop off area during this time.
The drop off will re-open on January 6th, 2024.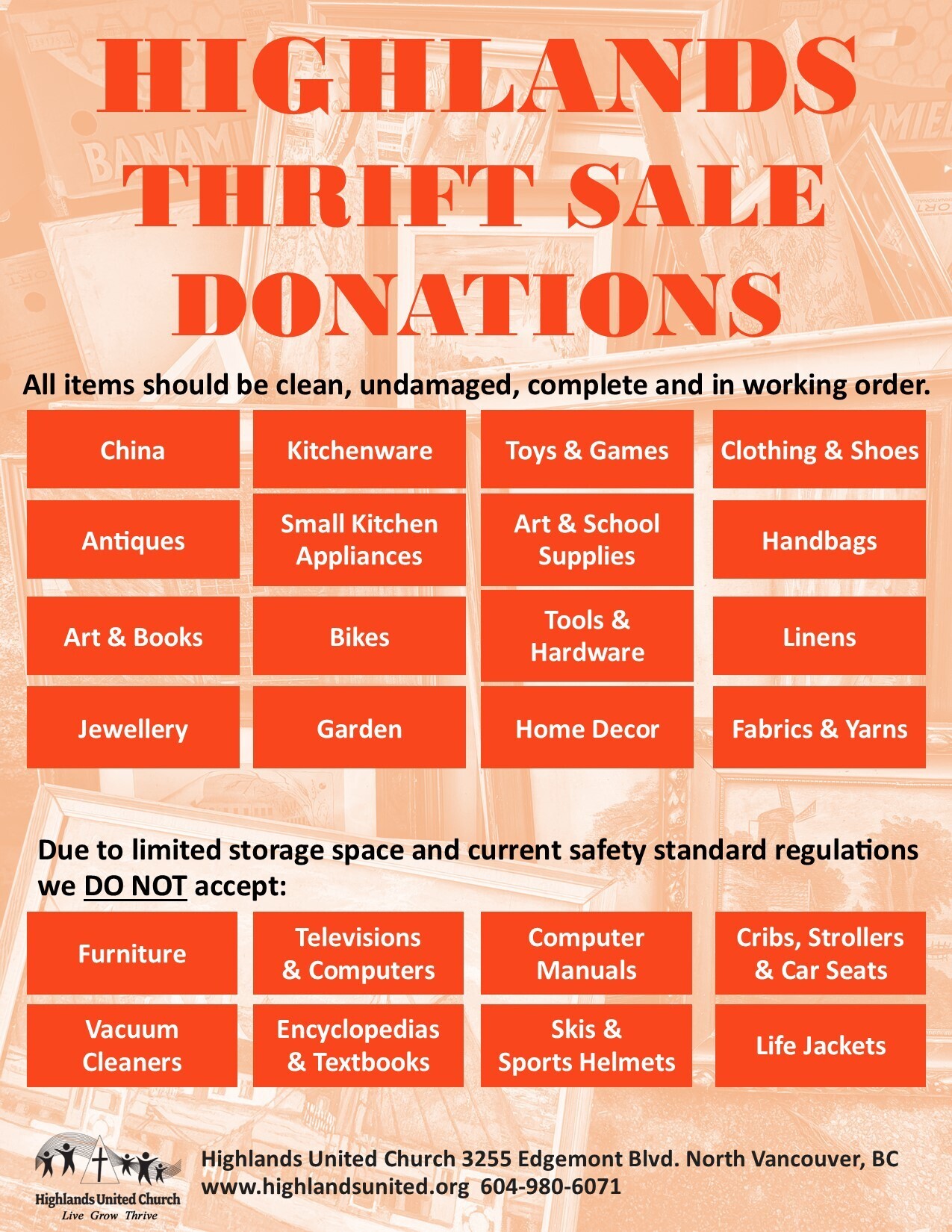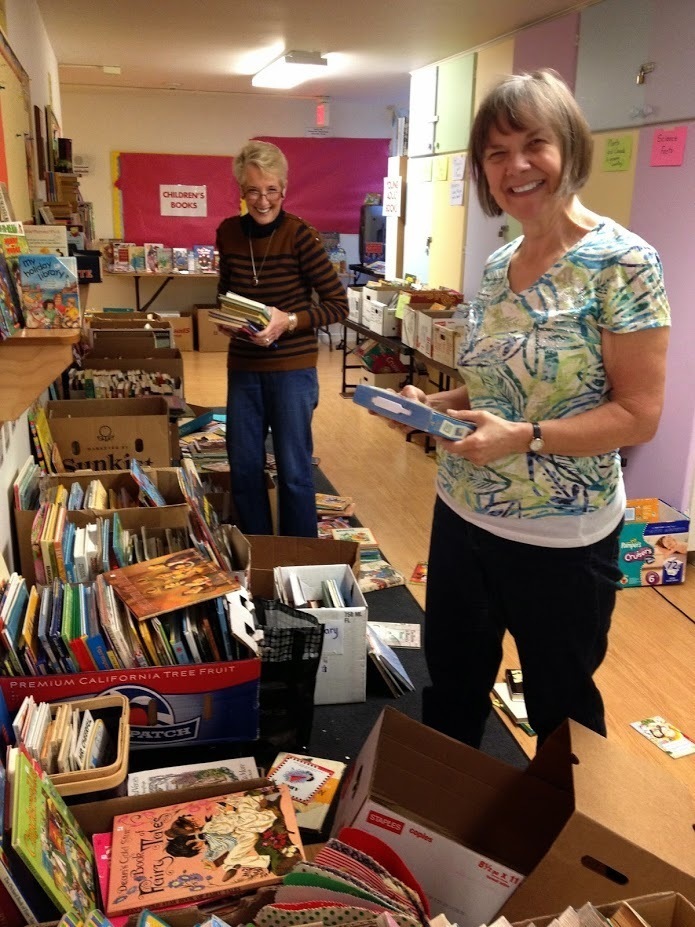 Would you like to be involved with the Thrift Sales?
Many hands make light work. The Thrift Sales are some of Highlands' largest events and we need lots of hands and giving hearts to make them a success. To assist with set-up, clean-up or to work in one of the many departments, keep an eye on our Weekly Highlights for requests for volunteers.
We also need ongoing help with the weekly collecting and sorting of donations, click here to ask how you can help.
Making a difference in the community
As items are donated throughout the year, Highlands often responds to the needs of other organizations for specific items: