Start of main content
Highlands online
Welcome to Highlands Online
Whoever you are, wherever you're from, you're welcome here.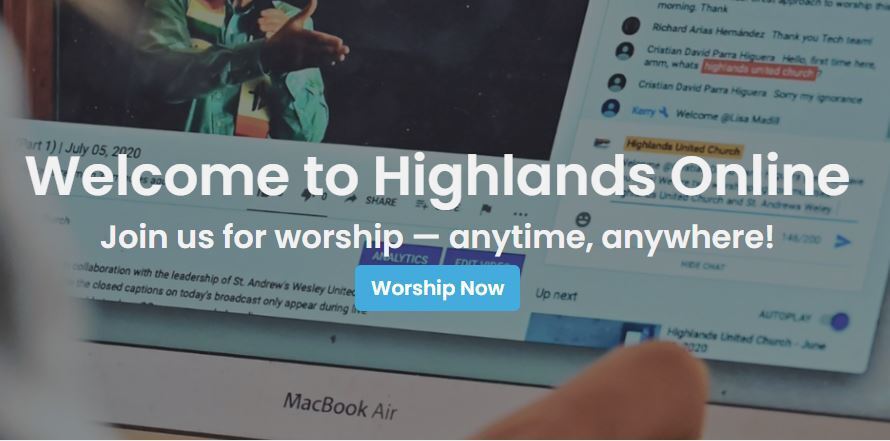 At Highlands Online, we bring the Highlands United Church community mission — to live, grow, and thrive — to wherever you are.
Going to church should be simple, joyful, and an option for everyone. If you have a smartphone, tablet, or computer, then you essentially have Highlands wherever you find yourself.
You can worship live online on Sundays by clicking on the Online Worship button or by going directly to the Highlands YouTube channel. You can also visit the YouTube channel anytime to watch past services.
On Sunday mornings, look for the chat box to participate in the conversation. You can also send a prayer request by email at any time.
Do you have any worries? Would it be helpful if our prayer team added you or your loved one to their list? The prayer team is there to help people with concerns, so they aren't concerned in isolation. Send us a note with your prayer request.