Start of main content
Musical Theatre
May all your futures be pleasant ones
Not like our present ones
Drink, l'chaim, to life!
Fiddler on the Roof
Highlands United Productions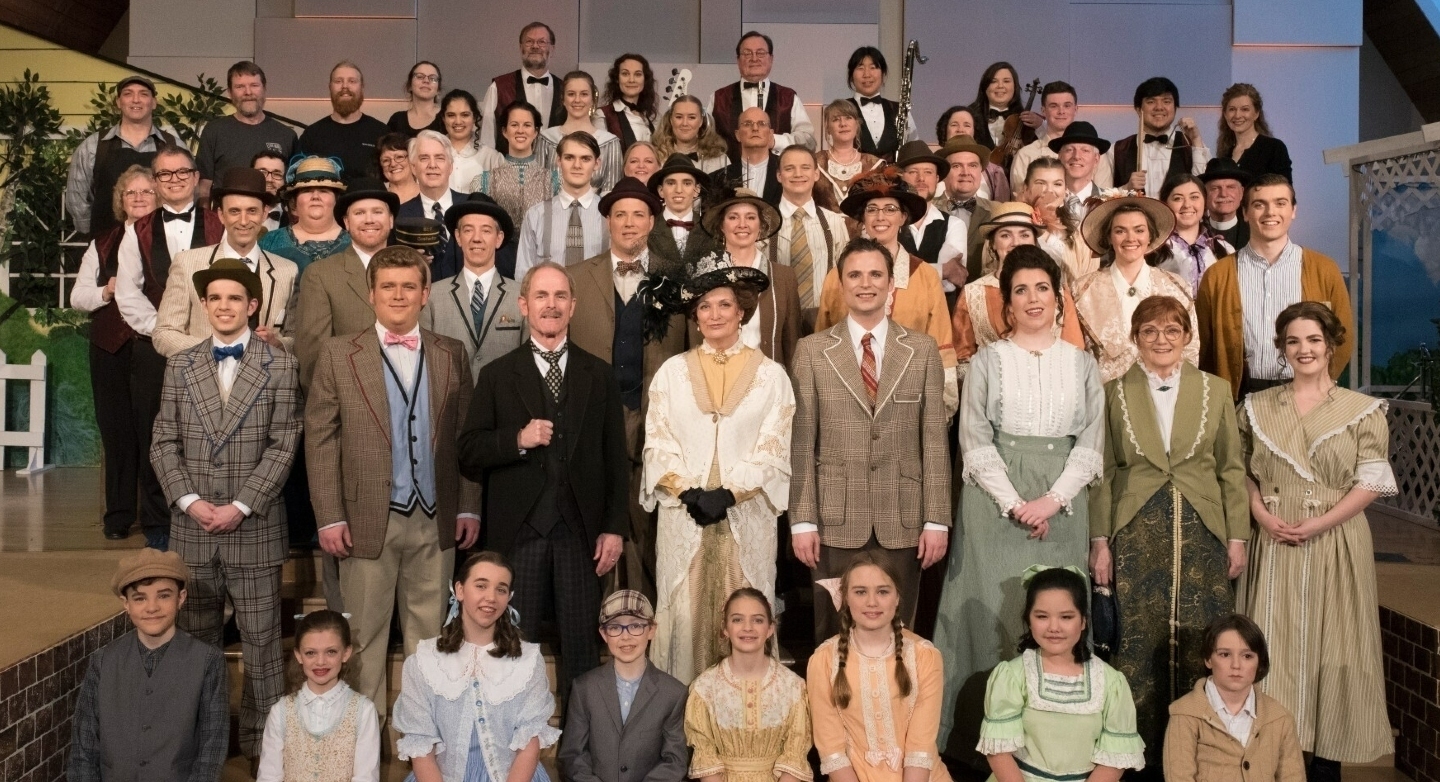 One of the unique features at Highlands is our musical company, Highlands United Productions. For the past decade, we've been producing full-size Broadway musicals in our sanctuary every other year (until COVID).
Following a couple of summer musical theatre camps for kids, we produced GODSPELL in 2012. It was so well received that we chose to continue this ministry:
GODSPELL was followed by JESUS CHRIST SUPERSTAR in 2014
FIDDLER ON THE ROOF in 2016
THE MUSIC MAN in 2018
ANYTHING GOES in 2020, which was cancelled due to the pandemic five days before opening
The production and performance quality of our shows has been excellent. Both JESUS CHRIST SUPERSTAR and THE MUSIC MAN were recognized by the Ovation! Awards as nominees for Outstanding Musical Production.
So, why do we, a church, do musicals? Because musicals bring joy. Because they build relationships and community. They invite people in to our community. They blur the lines between inside and outside. They broaden our minds and our horizons. And they fill countless dark, rainy evenings with song and dance and laughter and, sometimes, tears.
As Highlands and our community (and our world!) begin to return to normal, post-pandemic, Highlands United Productions is looking forward to another musical presentation, with performances on March 1 to 5, 2023 in our sanctuary. Auditions for the yet-to-be-named musical will be held in early November.
We're hoping that everyone will find a way to get involved in the production — on stage, backstage, front of house, building sets, measuring for costumes, searching out props, applying makeup, selling tickets, hosting, and so much more — as well as buying a ticket and seeing the show.
Listen for an announcement in early September.
When?
New production announced in early September
Auditions in early November
Performances March 1 to 5, 2023
Contact: Doug Irwin