Start of main content
Caring
Knit or Knot
Do you knit, crochet, embroider? Are needlepoint, appliqué, or patchwork in your repertoire? The Knit or Knot Group (aka the Prayer Shawl ministry) welcomes crafters and sewers of all levels and all needle arts.
Work on your own project, or join in on one of our group projects. Stay long enough to say hello and see what we're up to or settle in for an afternoon of laughter, friendship, and lively conversation. The occasional dropped stitch is optional.
Ongoing projects include crocheted and knitted prayer shawls for those in need of a comforting embrace and toques for our neighbours who may be homeless and in need of warm clothing. As our circle of crafts and crafters expands, we will be adding exciting new projects.
When?
Mondays at 1 pm in the choir room
Contact: Joy Dancey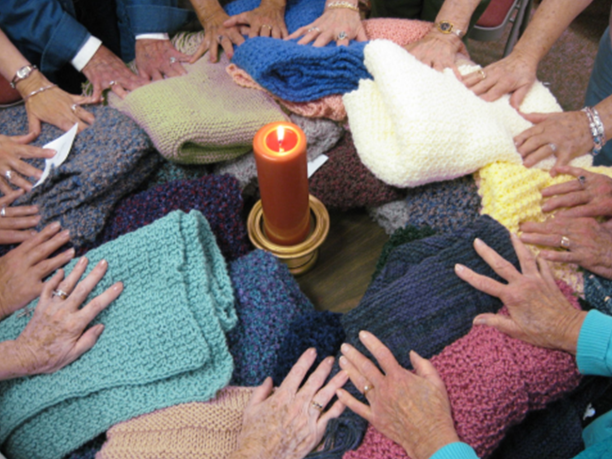 Truth and Reconciliation Circle
The mandate of the Truth and Reconciliation Circle is to help educate the congregation on what true reconciliation means. The group is planning a number of activities over the coming months to help deepen our understanding of and appreciation for Canadian reconciliation.
New members are welcome! To find out more or to sign up, contact Lisa Madill (link below).
When?
Every second or third Monday at 7:30 pm via Zoom
Contact: Lisa Madill